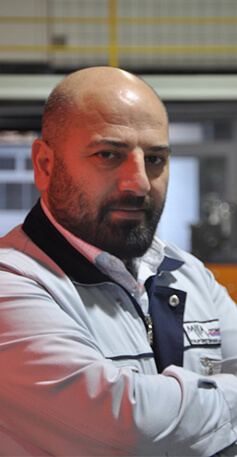 QUALITY POLICY
MILLA AUTOMOTIVE
Aims to produce products that can compete in international market by keeping customer expectations on the forefront. Constantly develops product quality by creating technical and managerial skills that is required as fast as possible and commissioning into the operation.
Documents quality management system to fulfill requirements of the International IATF 16949 Standard, certifies and constantly improves its efficiency.
Carries out on time delivery by making reliable, effective and compatible relations with suppliers to reach zero mistake quality level referred to the customer-oriented production and management strategy.
Applies human resources management model that focuses on the goal by keeping on the forefront employees satisfaction and commitment to the company. Organizes necessary and accurate trainings and builds strong communication with employees.
Targets to be one of the important companies in our country and the world at automotive and defense industry by increasing product quality and effectiveness by continuous improvement in the production process.
Adds new values in all works and continuously improves product and process for meeting requirements and expectation of society by obeying legal regulator and looking out for environmental sensitivity.
As a result of whole goals, wants to improve and establish long-term, national and international partnerships.
ŞÜKRÜ AZAK
GENERAL MANAGER